STATISTICS
Online:

22

Visited:

222298
NEWS
Harnessed solar energy may power our homes in the future
Mankind began magnifying the sun's heat with glass and mirrors to light fires as long ago as the seventh century BC. Today, we have everything from solar-powered buildings to solar-powered vehicles.
If everyone on earth lived the lifestyle we lead in Hong Kong, humanity would need 2.6 earths to sustain our resource needs, according to WWF estimates. The sun provides enough energy every hour to power the earth for a whole year. The trick is how to harness it.
The use of solar dates back to the seventh century BC, when mankind began magnifying the sun's heat with glass and mirrors to light fires. Today, we have everything from solar-powered buildings, to solar-powered vehicles – and the technology continues to advancing.
Hong Kong is abundant in sunlight, and the government tells us that the renewables sectors – primarily solar and wind – have much potential in our energy-dependent city.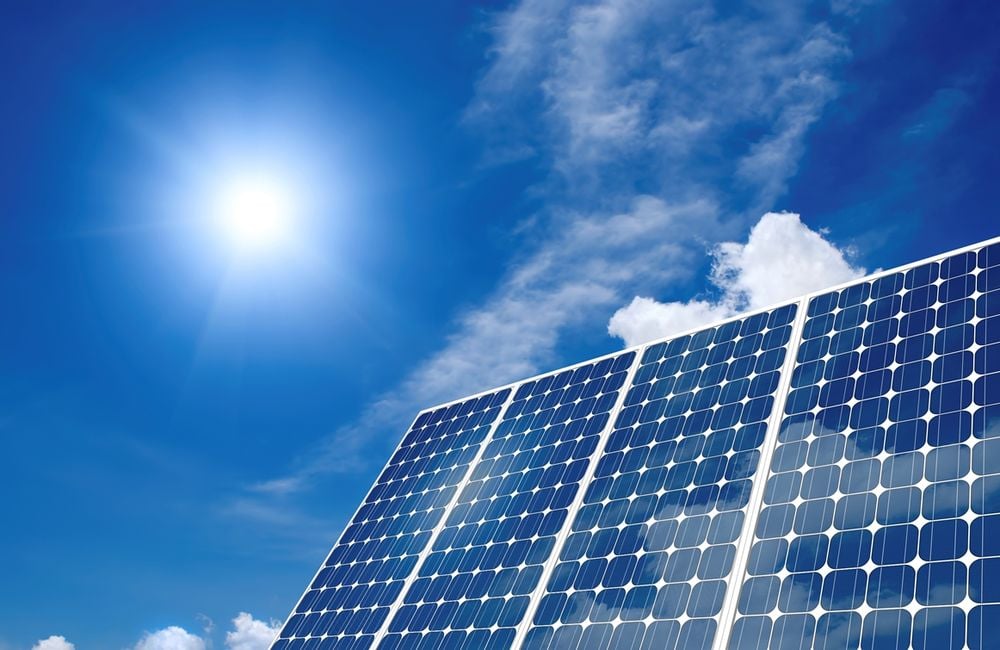 Generating solar power via rooftop panels
Early adopters of alternative energy sources tout the benefits of their more sustainable choices. Standard Chartered Bank reports 60 per cent energy savings since installing the Redwood Building Intelligence Platform fromCommscope in its Hong Kong and Singapore offices. United States-based NGO Conservation International says the eco-efficient design of its Causeway Bay office delivers a monthly power bill, excluding air conditioning, of less than HK$500.
The Construction Industry Council's (CIC) solar-powered Zero Carbon Building in Kowloon Bay shows it's possible to live comfortably without air conditioning at all – thanks to passive design and hi-tech overhead fans.
The most common application of solar power in Hong Kong homes is a solar hot water system. The system comprises solar collectors, normally roof-mounted panels, and a storage tank. Since most Hongkongers don't have a rooftop to call their own, these systems are limited to homes such as village houses. The CIC says space limitations for the holding tank make retrofitting solar systems into existing high-rise residential buildings more difficult.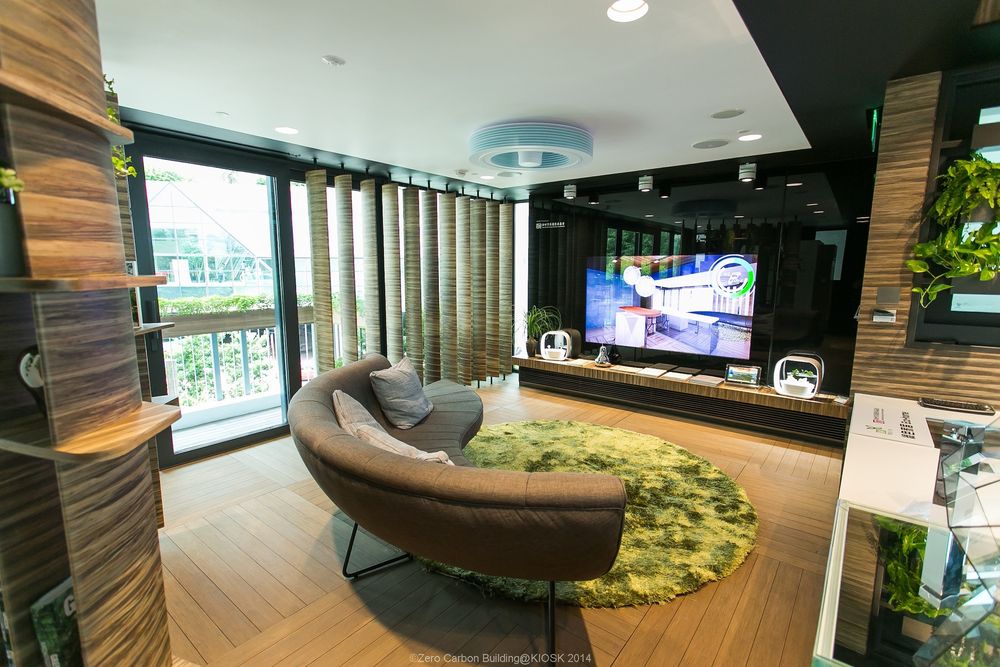 The eco-home at Hong Kong's solar-powered Zero Carbon Building, Kowloon Bay
Flexible PV modules made from thin laminates are relatively new in Hong Kong. Applied to roofs, these can serve as a weatherproof skin and to generate power, and can also be stuck on building facades. According to CIC, due to their light weight, the laminates can easily be applied to existing homes in Hong Kong with no modifications to the existing structure. "These laminates have been found to have good performance in high temperatures and diffuse lighting conditions typical in Hong Kong."
Another approach, applicable to new construction, is Building Integrated Photovoltaics (BIPV), whereby thin film modules become an integral component of the building envelope, as the roof, skylights or as the walls of the building, for example. CIC says that by replacing the use of conventional building materials and generating power, BIPV could have lower overall costs than conventional PV systems which also require separate mounting systems. BIPV systems could be standalone or be connected to the utility grid.
Researchers at Polytechnic University's department of building services engineering are working at solar systems existing high-rise occupants can use. They have developed a "ventilated PV window", which replaces the external glazing layer with semi-transparent PV glazing laminates. The colour can be customised to maintain the building's aesthetic appearance, and generate solar power, the technology also works to cool the building by blocking out harsh sun rays. Thus, says Dr Lu Lin, an associate professor, "it is expected to be a promising solution for energy efficient high-rise buildings".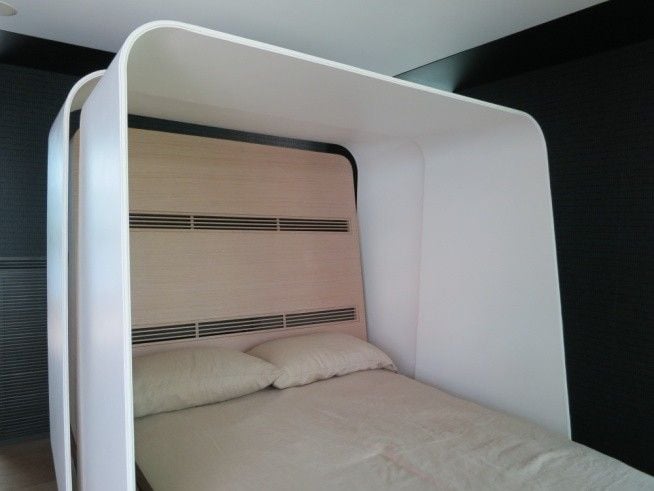 The eco-home's energy-saving "cooling headboard"
The eco-home showcase unveiled late last year at the Zero Carbon Building hints at how this harnessed solar energy may power our homes in the future. It features a bed with a "cooling headboard" – which cools the sleeping area only, instead of the entire room, saving energy; a bladeless ceiling fan, ideal for flats with lower ceilings; and a water-heating faucet, which avoids heat loss along water pipes during transfer – all solar powered.
We might as well warm to these ideas, because as Zero Carbon Building Limited chairman Yu Wai-wai noted at the opening of the eco-home, "the facts indeed show us that sustainable development and low carbon living are the only ways to our future".